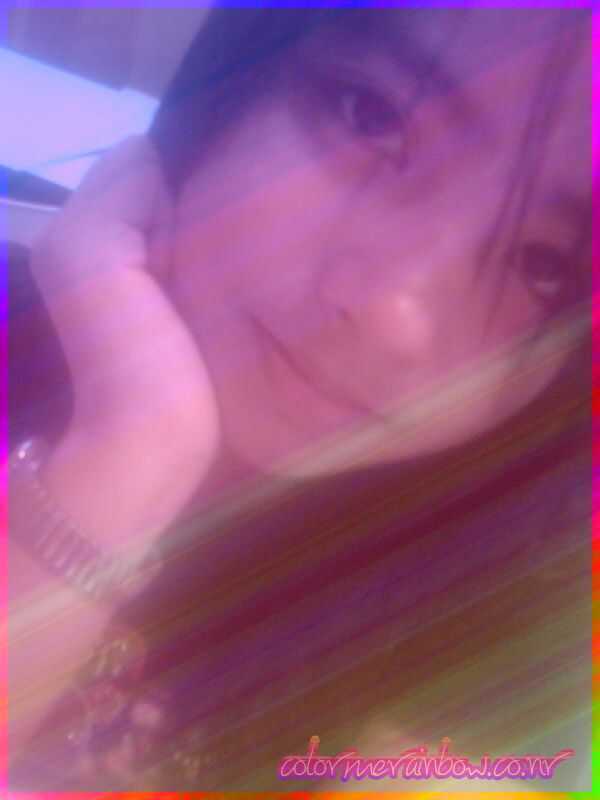 i am
happily
(think so)
taken
by Christian
. Green lover, pink lover, rainbow lover, photoshop addict gal just like the other people around you may know. But i'm quite different, know why? Cuz I just am. Hahah
♥
I also love music, and i also love writing (that's why i blog) and of course, drawing! Even photography, but not that much anymore, i'm too busy for school ya see (owz) I'm takin up I.T. and hopefully, I'll be graduating soon. I am also an otaku, anime rooocks!
RANDOM HAATES
★ RIPPERS. ★ COPYCATS, be original. duh.
DON'T COPY MY STYLE. IT'S MINE:)
★
PANGETPATAN
★ Mondays★ GLOBE (>o<) && their customer service. ★ Volleyball ★ Not getting paypal :( ★
Sleeping
★Criticism
...LOVES.
There's so many to start with. Let's just say i love NICK SHOWS
esp. Spongebob, Avatar and Drake and Josh.
I love music and playing music.
I love badminton.
I love Adobe Photoshop Cs beyond (LOL).
I love to draw.
I love to write.
I love to smile :)
MOST OF ALL,
I LOVE CHRISTIAN
!//etc
Things I wanna do?
FanListings Joined



So much for the details..
If you want to know me more, just
add me up in friendster and etc..
LINKS BELOW :)